Claudia Wheeler, French Tutor Richmond London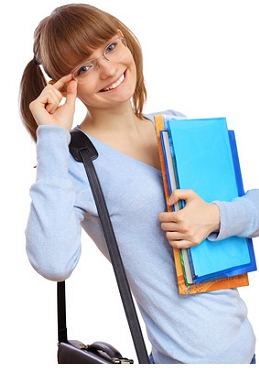 Testimonials
"Three months before my French GCSE, my teacher told me that I would not do well. As soon as I started seeing Ms Wheeler, my confidence improved. With Ms Wheeler, I practised exam questions, speaking and listening and particularly focussing on vocabulary using various techniques.

She was so enthusiastic and positive that I became really motivated. I obtained an 'A'. "
Prisha - St Catherine's School, Twickenham.


"I was struggling with intermediate French speaking in my first year of University and was concerned I would fail my end of module oral assessment. After my sessions with Claudia, I felt much more confident in my pronunciation and understanding of the imperfect and other confusing tenses. On taking my oral assessment after only three sessions I achieved 81%.

Claudia's methods really work and I thoroughly recommend her services. "
Vanessa, Twickenham.


"Ms Wheeler's lessons were so innovative and interesting that after getting an "A" in my "A"Level French, I went on to University to study the subject and obtained a First Class Degree."
Rachel - a Sixth Form Student, LA SWAP, Camden, North London.


"My French teacher predicted me an 'E' for my French G.C.S.E , my mum sent me to Ms Wheeler for lessons and I obtained a 'B' in my G.C.S.E."
Ben - Hampton School for boys, a selective school in Hampton.


"I have dyslexia, I was never going to pass my G.C.S.E French but I had some private lessons with Ms Wheeler and managed to get a 'C' in my G.C.S.E."
Noel - St Benedict, a private school in South London.


"I had been predicted a 'B' in my French 'A' Level ,but I needed to get an 'A' to go to Exeter University. Ms Wheeler gave me the confidence to speak and to write, using more sophisticated structures, and I got the three 'A's and got in.
Steph - LEH, a top girls private school in Hampton.


Dear Ms Wheeler, I sincerely appreciate all the effort you have made with Sammia. You are a wonderful person and a special teacher.
Sammia's mother, an 8 year old pupil Putney Park School, Putney..


Ms Wheeler, you are the best teacher I ever had...
Sammia - Putney Park School..


"I was not that good at languages, but I was determined to study French and Spanish at 'A' Level, Ms Wheeler gave me some French lessons, helping me to write essays and to speak with confidence. I obtained a 'C' in my 'A' Level and went on to University. I now have a job using my languages."
Amy - Surbiton High School..


"I was pleased with my course, there was plenty of speaking practice."
Colin - Twickenham Adult Education Centre..


"I felt lost in lessons, the teacher spoke in French all the time, I told my mum so I had lessons with Ms Wheeler and got more confident in class because I recognised the questions.
Jemima - Waldegrave Comprehensive School for girls, Twickenham..